Fish farms are organized for the cause of sailing fish and related seafood at different platforms. The need for fish has increased rapidly over the last decade. The government highly recommends building the fish hatchery business because some fish species are endangered. For that reason, it's an excellent way to save and reproduce them in less time. 
Hatching is an exciting and famous business these days. It's now not just a fashion in the restaurants but has a great demand due to its benefits for the human body. It works great for eyesight, skin, helps maintain balance in the heart and brain, and produces omega fatty acids, extremely important for the body. 
If we look at the market, many restaurants or individual sale places depend entirely upon the fish or seafood. So if you are thinking about starting a fish hatchery business, one thing is for sure that you won't lose, and if you focus on some winning strategies, it will take less time to set up a successful business. Furthermore, you can also make your farm a fun place to visit for families, having a get-together. There are many interesting ideas with a bonfire, fresh grilled fish if you are into entertainment and want to enjoy side by side with business.
1) Make a Business Plan
First, you have decided that you are going to set up a fish hatchery business.
Okay, that's a great idea! But what next, the professional step would be to plan the entire business and deal with ups and downs, cost, setups, location, and everything required.
Sit peacefully and write all your expectations from your business and what you can do for your business to let it fulfill your dreams. Think and write it down in detail from scratch to the ending.
After making it official and registered with the authorities, we have concluded all the details you should follow.
In the following, we will discuss some basic and essential steps that are perfect for newbies. Some basic steps to observe are:
What is your investment range?
Will you be providing quality that will make you different and better from your competition?
What will be your initial rates?
What will be the name of your business?
Are you selling to the right audience?
Where will be your demand build?
You cannot achieve your goal unless you have a super plan. It plays a massive role in the way of success. These points will helps you to identify the strategies that should apply.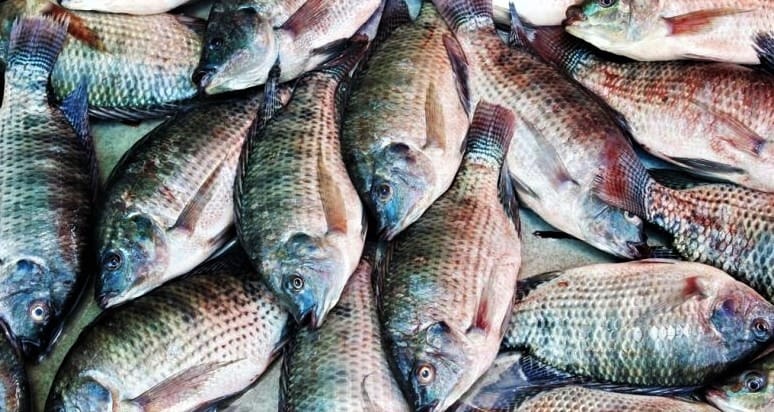 Name Your Business
In the thing to impress, do not use a tough one that is even difficult to pronounce. To be realistic, yes, it isn't easy to choose one that will perfectly fit your business. It must resonate with your clients. There are multiple guides online that will specifically suggest you a name according to your requirements, but there are some basics that we have mentioned.
Also, naming a business is very important because it would never establish or rise under your name so pick a catchy one. While choosing, make sure that the brand title you are selecting must be available; otherwise, there are chances to use someone else. And if you have already bought, try to secure your domain name as soon as possible.
Make it available on different social media platforms; file the brand's name under state authorities, and record businesses on websites.
Location of Your Business:
Location matters the most; your product's entire environment, its health, lifestyle, and brand representation rely most upon the site. 50% success of any business basis on location, whether you are farming at the deck of your house or open watery space. Your species collections will depend on the location you can afford.
If you are with limited investments, start with small ponds near your place that provide comfort for both you and your pets. Initially, it is okay to start small you can shift your location by the time your business has started growing. And for aquarium based again, it should be comfortable enough for the fishes, with a clean water supply and no rust in water.
Try to fit somewhere near the market or commercial area where you can easily supply your products and save a considerable amount of money on transportation rather than this. You can use that money to focus more on quality and expand the deliveries. In the end, your budget should be your priority; think about what you can afford and apply the best strategies in your boundaries.
Identify your Target Audience:
A fish hatchery farm may come with various audiences. If you are doing a business on a large scale, your contracts should be different and significant, and you must start with restaurants, seafood bases, hotels, or giant suppliers. And if you are a newbie, then supply it to the market locally is a great option. Also, some suppliers would take your product at a standard price and sell it to big named restaurants, whereas some do not. But take a check on them and do not sell your services at a low profit. Seek for-profit honestly and try to approach direct clients rather than suppliers.  
Many brands used to sell their products by themselves in the market live that is very helpful in direct interaction with their customers.
There are client variations, which depend on the fish species you are having on your farm. If you are upraising your product for healthy games, re-stocking, or commercial food supply, you come in the more extensive and advanced category, which requires an enormous volume of product. There would be some clients that may comprise country or federal organizations who re-stock consumed natural resources.
And if you have fish that are aquariums-based, you will find your client group mostly from pet shops and professional fish dealers.
Rates of Your Product:
Before entering this field, you must know your area or market rates, and considerable ways are to sell them by measurements or quantity, or by the pound. In the commercial, sport, or re-stocking services, you sell this way. Rates are different and vary from species to species. Usually, it lies between $8-35.
If you have imported or rare fishes on your farm, of course, the price will change from time to time, in different seasons. Also, it depends upon your location and market. There are even some imported pets that have been sold for more than $1100. Isn't it surprising?
Make Your Business Profitable:
Some people are usually confused about how the fish farm business makes so much money or at least a considerable amount. They make it through the sale of their raised livestock. Most of the farm owners do provide an offer to their clients to hunt their fish by themselves, which is a great way to attract your customer and a fun fact.
It increases the profit as you can charge for the location; assess your farm, pieces of equipment, and other help, including cleaning assistance.
If you focus on exotic species and a big scale, that can bring you lots of profit, and you can easily earn more than $30,000 to $140,000.
Many farms have maximized their business by launching and providing various and related products. You should think and act like a professional if you want to grow your business beyond the limits. You can add fish care products like; their food items, motors, water pumps, testing equipment, aeration units, and much more. This how you can get high potential clients for long-term contracts.
Related Also: 10 Best Fish For 5 Gallon Tank | Things To Consider
Financial Outline:
Your entire business overview becomes change if you are already a land or a building owner. The budget changes if you do not depend on someone else to finance you or pay rent to someone else. To start a fish hatchery business requires hundreds of thousands of dollars, which is a considerable amount, but it may be less than this in land-ownership conditions.
Usually, a newbie business comprises:
For a farm, it costs for a rented location or a purchased one.
Supplies are needed for water tanks, equipment, motors, boats, cages, rods, hooks.
Transportation ultimately costs the company.
Fish food and their healthcare products.
Let's be realistic, having a fish farm business will cost you much more than a person expects, but you should make some strategies to lower the cost without compromising the investment. Finding financing is a great and smart option. You can ask your state authorities to grant you a business loan. In this way, you will only need to pay around 20-25% from your pocket rest will be credited to you through the loan.
An effective business plan can help you get a loan approved.
Separate Business Account:
After registering your business, the first thing is to open a business bank account to help you manage your finance professionally without blunders. It will let you keep your financial situation aside and be more focused on business profits and expenditures.
2) Investment and Total Costs
You will end up with two types of costs; first will be the investment to start the fish farm and the second to maintain it initially without thinking of any profit. At the first step, decide on what range you want your farm would be. Is it a small good one or a big one with a more considerable investment?
While starting up, if you are thinking of a Commercial Fish Business, then you will require:
A good electrical connection to your location should be a must-have.
Suitable land for water area, where they can survive longer easily.
Top-class equipment and tools for the ponds.
Motors, routers, small boats, woods, and related things to maintain the ponds and their surroundings.
Best import-export system to let their food and requirements easy incoming and with reliable deliveries to the market.
And if you are interested in building a Fish Aquarium, then require things are:

3) Focus on Quality
Most of the time, while making a business plan, people forget about the quality they will provide. It is easy to adopt that you will provide the best quality product but the main point is "how?"
So try to focus on it from the early step so you would able to set the standards much quick and earlier than others in the market. In every field, there are many competitors, and to make your name, you need to work hard and stay consistent and focus.
Learn the tips and ways that will keep your fish healthy and safe for a longer time. Start from their food; make sure to feed them the best quality with the required quantity. Keep your sizes in your mind. Once you would build trust between you and your client, your success will itself come to you. Your clients will market your business unknowingly that they are selling it by recommending and praising your product in front of others.
Furthermore, try to learn upgraded things, stay in the latest wave and expand your business by contracting from multiple networks; they are small or big don't matter. Never stop!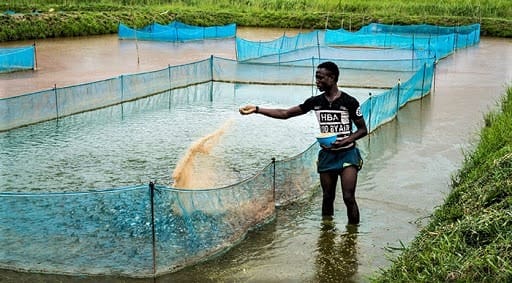 FAQs Related To "How to start a fish hatchery business."
How do I start a fish hatchery business?
An essential requirement for any fish hatchery is equipment. There must be enough supplies available to lead a fish hatchery. The most critical need includes fish tanks, nets, aerators, filters, lighting etc. Every piece of mentioned equipment will play a significant role in the incubator of fishes.
How profitable are fish farms?
Fish farming is very profitable and advance. As in other types of agriculture, the level of profit is not much. It is a good retirement activity. Running a fish farm involves hard physical effort and labor and it can be stressful.
What degree do you need to work at a fish hatchery?
An increasing number of management jobs in aquaculture and fish hatchery industry require a bachelor's degree in aquaculture science or in a related field. However, some jobs do not require a bachelor's degree, instead of requiring some college combined with at least two to four years of experience in the field.
How much does a fish hatchery manager make?
The average pay for a Fish Hatchery Manager is $36,637 a year and $18 an hour in California, United States. The average salary range for a Fish Hatchery Manager is between $29,119 and $43,384.
Which fish farming is most profitable?
Tilapia farming is very profitable. Some of the main motives include its high protein content, calm behavior, rapid growth, and large size compared to other fish. Shrimp farming is another fish farming business that is considered beneficial. The demand for shrimp is so high that you can start small or large.