If you think of Most Dangerous Freshwater Fish, your first thought is likely to go to the ocean. But, injuries and deaths happen worldwide, from freshwater fish to "monsters" in the Amazon River and the Congo Basin to shark events in the Mississippi River.
Any natural water has the potential to be the home of an organism, whether it is a large fish with fangs or a small parasitic species, which can move into the dark areas of the body.
The sea's wild fish may be well known, but we have seen that many of these freshwater creatures are new to us.
Top 5 Dangerous and Aggressive Freshwater Fish
Sea Lamprey eel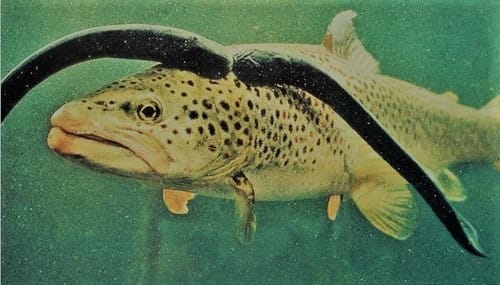 Where Do Sea Lampreys Live?
Biological Station in northern Michigan, the lamprey eel is an ancient jawless fish. It's a very snake-like fish. A lot of people confuse them with eels because they do look alike. They're a completely different family. The sea lamprey eel is called the "Vampire of the Great Lakes" because they attack and drink the blood of our native fish species.
The sea lamprey actually swam or hitched a ride into the Great Lakes through the canal system. The canal systems were being built to connect the Great Lakes to the east coast to the Atlantic Ocean. It took a decade or two to really completely crowd all five of the Great Lakes and wipe out the native fish populations.
Do Sea Lampreys Attack Humans?
The most obvious feature of the sea lamprey is the suction cup-shaped mouth. We call it the oral disk. It's just a perfectly round mouth. The Mouth is completely lined and ringed with teeth with about 150 teeth inside that mouth. These allow them to really lock and hold on to a small pretty fish.
They use their suction-cup mouth to attack onto the side of the fish. These can create a suction force about seven times greater than your household vacuum cleaner. They can also scratch into the fish's side with the teeth. They attacked the prey fish as long as that prey fish is healthy. This ends up ultimately draining so much blood and juice from the fish to kill it.
How Much Lamprey Eels Eat?
A single sea lamprey will kill about 40 pounds of fish prey in its lifetime. It occurs in about an 18 month period in Lake Huron. There are from 80 to 150,000 parasitic sea lamprey eels swimming around right now. Probably the sea lamprey is one of the most devastating and dangerous fish species to have attacked the Great Lakes.
Goliath Tigerfish | African Tiger Fish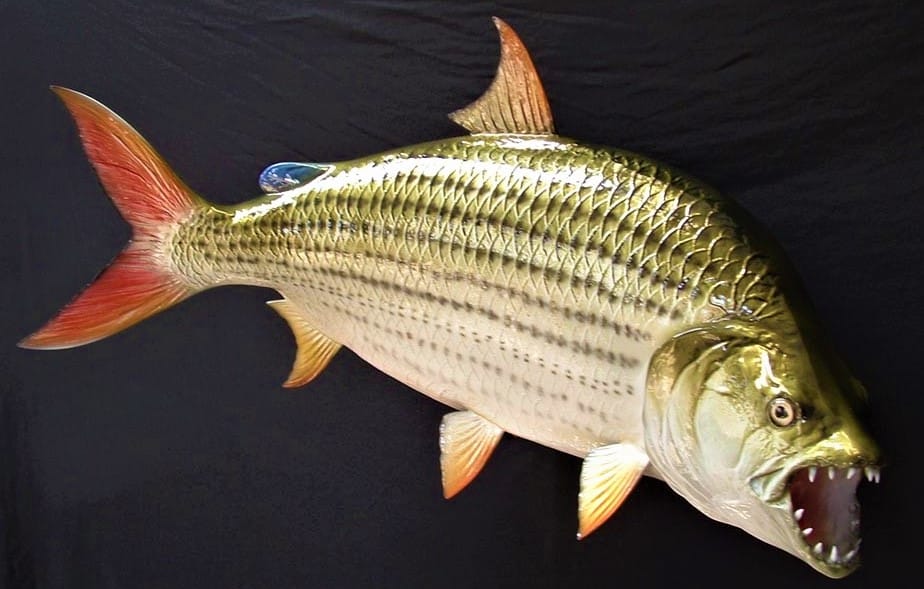 Where Do Tigerfish Live?
Congo River is one of the deepest rivers in the world where the most dangerous freshwater fish exists. Tigerfish have a reputation for nastiness with faces as brutal as this. It makes sense people have crafted fisherman's tales of these African giants.
A couple of fish have the common name tiger fish, but we're focusing specifically on the ones that look like. They seem to have a preference for other fish, specifically other big fish. They might not become sexually mature until four years of age. There's still a lot of research to be made part of researching tigerfish in the natural environment.
Do Tiger Fish Attack Humans?
They could probably rip your face off. Of course, the chance of that happening is pretty slim. Although many news headlines help tigerfish' toughness scientifically inclined sources such as fish bass de mark all five Goliath Tigerfish species as harmless to humans.
All species, however, come with a formidable-looking face. Those teeth aren't just for looks either as tigerfish are exceptional predators. They're so good in fact that they have been jumping out of the water to catch birds in flight for a light snack. Their young tiger fish may stick to smaller fare choosing insects and small crustaceans for their main meals as they get older.
Goliath Tigerfish Size
The larger species of Goliath Tigerfish certainly inspire a sense of wonder as they can reach more than four feet in length and 100 pounds in weight. These represent the extreme with other species averaging around two and a half feet in length and 35 pounds in weight.
Piranhas | Red-bellied Piranha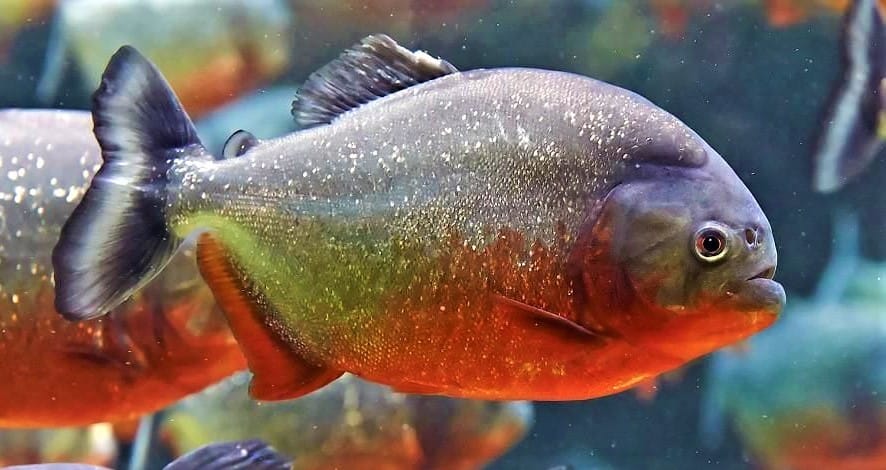 Where Do Piranhas Live?
This is the red-bellied piranha found in the Amazon and other rivers in South America. It's got a bit of a reputation. They have been described as the most dangerous freshwater fish in the world. Scientists believe the red-bellied piranha can actually talk to each other.
Do Piranhas Attack Humans?
You see, the red-bellied piranha has a greedy desire but fresh meat. They take masses out of their prey with their razor-sharp teeth and don't even swallow even though they are small. Pound for pound some piranhas can actually bite harder than a great white shark.
Usually feeding in large groups or schools, they locate their prey by scent or motion. The red-bellied piranha is still one of the most brutal fishes.
Dogtooth Tetra | Hydrolycus Tatauaia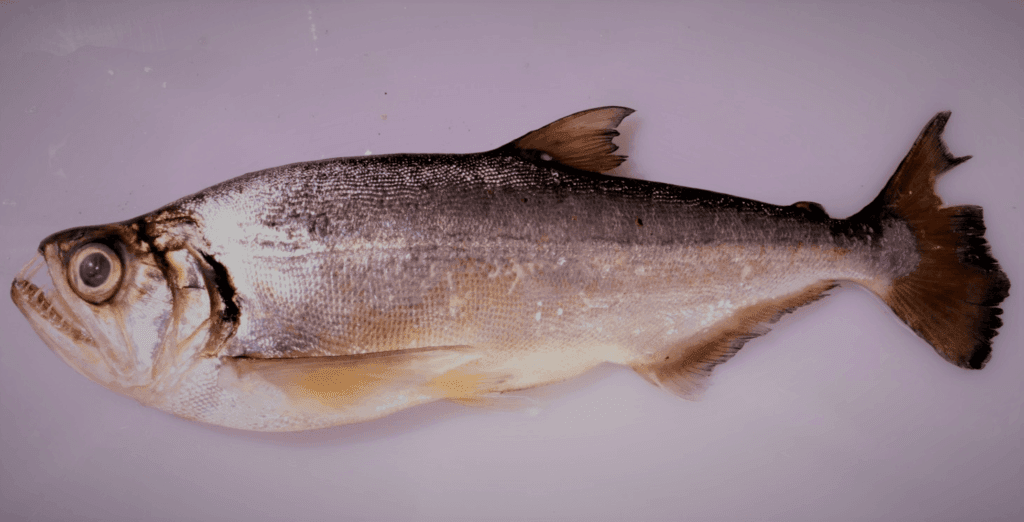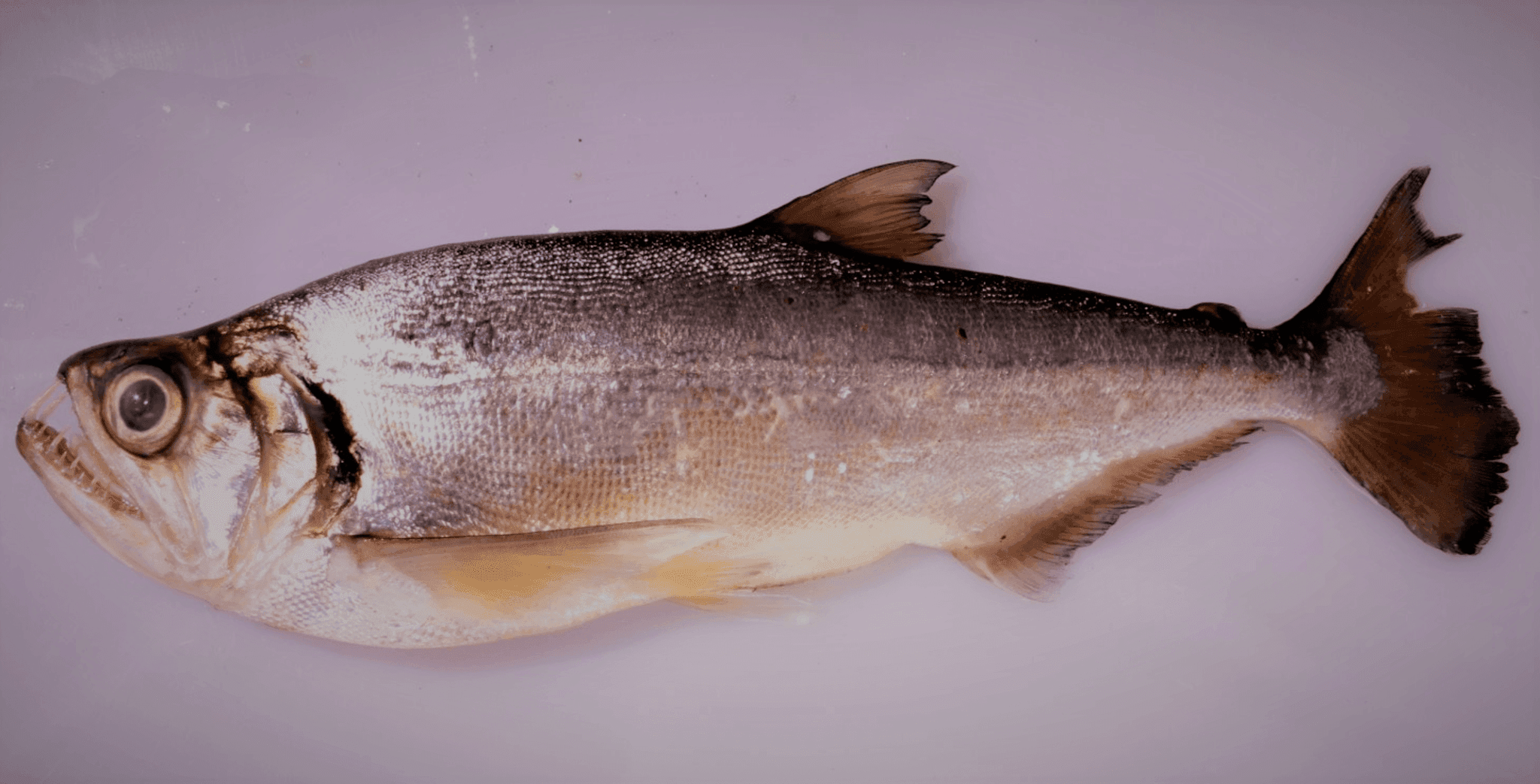 Hydra Dogtooth Tetra also called the vampire tetra hailing from the Amazon River's fast turbulent tributaries and midlevel to surface waters of rivers, lakes, and flooded forests. The vampire tetra is a wild predatory fish that demands respect in the wild. Adult vampires actually feed on piranhas as one of their main food sources.
Vampire Tetra Care
These fish require a dedicated Aquarium to maintain. This needs a natural environment despite the massive amount of waste generated by this fish.
A temperature between 75 and 82 degrees Fahrenheit and pH between 6 and 8 and a DGH between 3 and 18 will be considered acceptable. The care doesn't stop with just water parameters. These fish need a consistent diet of medium to large live feeder fish such as goldfish.
Extra precautions should be taken when it comes to your filtration system. If you're going to keep this fish speaking of the home aquarium, this fish can grow up to lengths of 3.8 feet (1.17 meters) in captivity. You're not going to want to keep the vampire tetra and tanks less than 55 gallons especially as it gains size. This fish continues to grow and eventually reaches mature size. A hundred gallons and up tanks are recommended.
Do Vampire Tetras Attack Humans?
The vampire tetra one of the most dangerous freshwater fish has a strong set of extra sharp teeth. Two of these can get up to a couple of inches long and set on its lower jaw.
There is some conflicting information that they can behave in small schools while they're young as they do in the wild. But as they mature, they will be more independent and want to be free of any like species. They can be placed in tanks with other fish as long as they're the same size. You still can't say that other tank inhabitants will be completely safe.
Giant Devil Catfish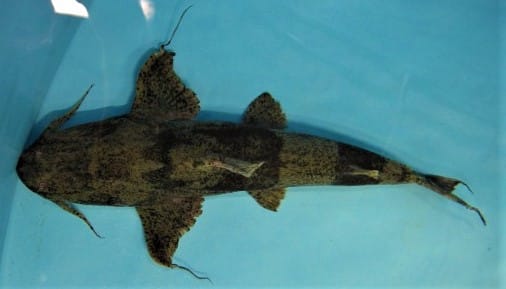 Where Do Catfish Live?
Giant Devil Catfish, Bagarius yarrelli found in the southeastern Himalayas. Cicoridae Catfish and Glass Catfish are the groups also controlled in the southeastern Himalayas, with more than 22 species.
Catfish Size
The black devil catfish (Bacarius yarelli) is known for its huge body size. It can grow up to 2 meters, whereas non-bacarius schistosomes can grow up to 10-30 cm. Cisoridae is small, the standard length is usually less than 30 cm and often 10 cm.
The giant devil catfish and Pictus Catfish in the Mekong River region, Bacarius yarelli, can reach up to 2 m in length.
Catfish Care
Another characteristic of the genus Bacarius is the red flesh color of salmonids. Both body size and flesh color are interesting questions in science and valuable Aquaculture features worthy of in-depth investigation.
The large amount of bacarius in the fish market is attractive, which has led to a decline in this species' natural stocks. People have even died from giant catfish attacks in Europe.
Finally, after researching these fish, if we can take a boat ride on the different Rivers, you have to stay on the boat and never set foot on that mysterious river. Follow the pre-caution wherever you want to go.